FOSTERING SAVES LIVES!
Quick Links:
If you are interested in fostering, please email ForeverYoursOKC@gmail.com or fill out our Foster Application!  The dogs listed below currently live in boarding and would just love a home to live in.  Not only would this increase the quality of their life but it would also help increase their chances of adoption.  If you have the room, please consider fostering!   The dogs below are also available for adoption, or foster to adopt.  
More Information About Fostering
Foster Application
Listings
RIVER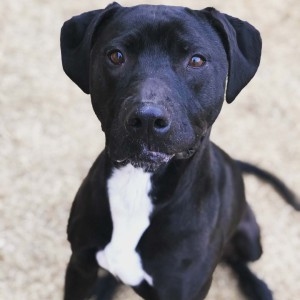 This sweet girl is River. She is a 4-5 year old Lab/Pit mix who weighs 45 lbs.
River is a loving dog who enjoys going on walks and being your companion. She would make excellent company while you are safe at home and would be there to give you plenty of affection. She was excellent on a leash :). 
River would like a home where she has an family or individual who would love to hang out with her, play with her, and take her on walks. She would need a yard with a 6ft fence as she is fairly athletic and could jump a shorter fence.
River would do well with kids (6 and up is probably best).
River is a little unsure about another dog in her space so we think she'd do best in a home without a canine companion. Likely, no cats either since we haven't had her around any.
River is crate, leash, and house trained.
LOVES PEOPLE!  Very sweet!
---
OSCAR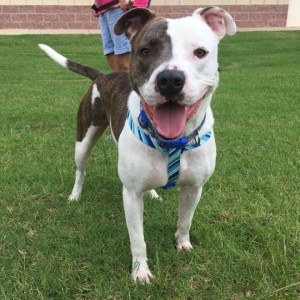 This sweet boy is Oscar. He is a 3 year old pit bull mix who weighs 60 lbs.  Oscar loves to play with toys and he loves people! He loves going on walks and getting to say hi to everyone he passes. He'd probably do well with older kids but not as well with small children since he's basically a big puppy who will jump and mouth.
Oscar would like a home where he has an active family to occupy him and a backyard with a stockade fence. He is such a sweet boy who just needs someone to give him a chance at a life with love and a family.
LOVES TOYS AND LOVES PEOPLE! 
---
Dora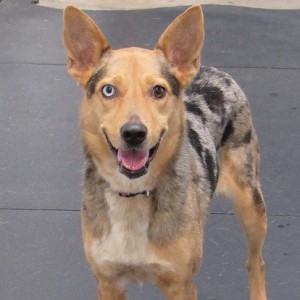 Dora is a very beautiful 3 year old Cattle Dog/Catahoula mix who weighs about 45 lbs. Dora was owner surrendered to us when her owner had to go to a nursing home. She was living with an elderly woman and a child before being surrendered.
Dora loves is a sweet dog. She is shy when first meeting people but once she knows you she loves to cuddle. She loves to run and play and has done excellent at daycare with her dog friends. In her previous home, she was good with dogs, cats, and kids.
Dora would like a home where she has a loving family who gave her lots of affection and took her on a walk. She would do well with another dog and will need a fenced yard with a 6ft stockade fence as she'll jump a short fence/ climb chainlink.
Dora is leash and house trained.
 GOOD WITH DOGS, CATS, AND KIDS!
---
SHELBY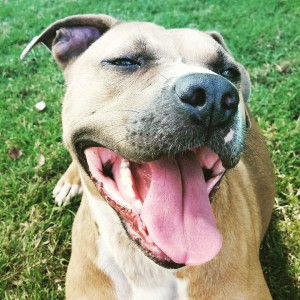 This sweet girl is Shelby. She is a 3 year old, 46 lb pit bull mix. 
Shelby loves loves loves people. She just wants to give everyone she meets a big kiss. She is so happy to meet anyone and greets you with a full body wag. Shelby does fine passing dogs and does great playing with them through a fence but she is not good with dogs once they are in her space so she is going to have to be an only dog in her home. She is really great and friendly with people so she'd be good with older kids however since we haven't had her around small children we aren't sure how she'd be.
Shelby would like a home where she has a fenced yard to run and play in. She'd love a home where she got to go on walks and get lots of love, toys, and snuggle time.
MUST BE ONLY DOG! BUT LOVES PEOPLE!!!
---
BRUCE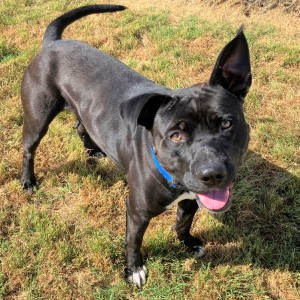 This sweet boy is Bruce. He is a 1.5 year old pit bull terrier mix who weighs 50-55 lbs. Bruce has a lot of personality. He is really funny and is good with other dogs!
Bruce is a very playful and affectionate boy. He just loves loves to play but he also loves to snuggle up with his person. He is a pretty high energy player so would need a home with dogs of like energy. He's not great with cats and likes to chase them. Because he is mouthy when he's hyper, we do not think children under 12 would be a good fit for him.
Bruce would like a home where he has a fenced yard (6 ft as will jump a short fence). He will need an active family who takes him on walks and plays with him in the yard. He'd love another playful dog!
Bruce is leash and house trained.
GREAT WITH OTHER DOGS!  NO CATS!  
---
LILY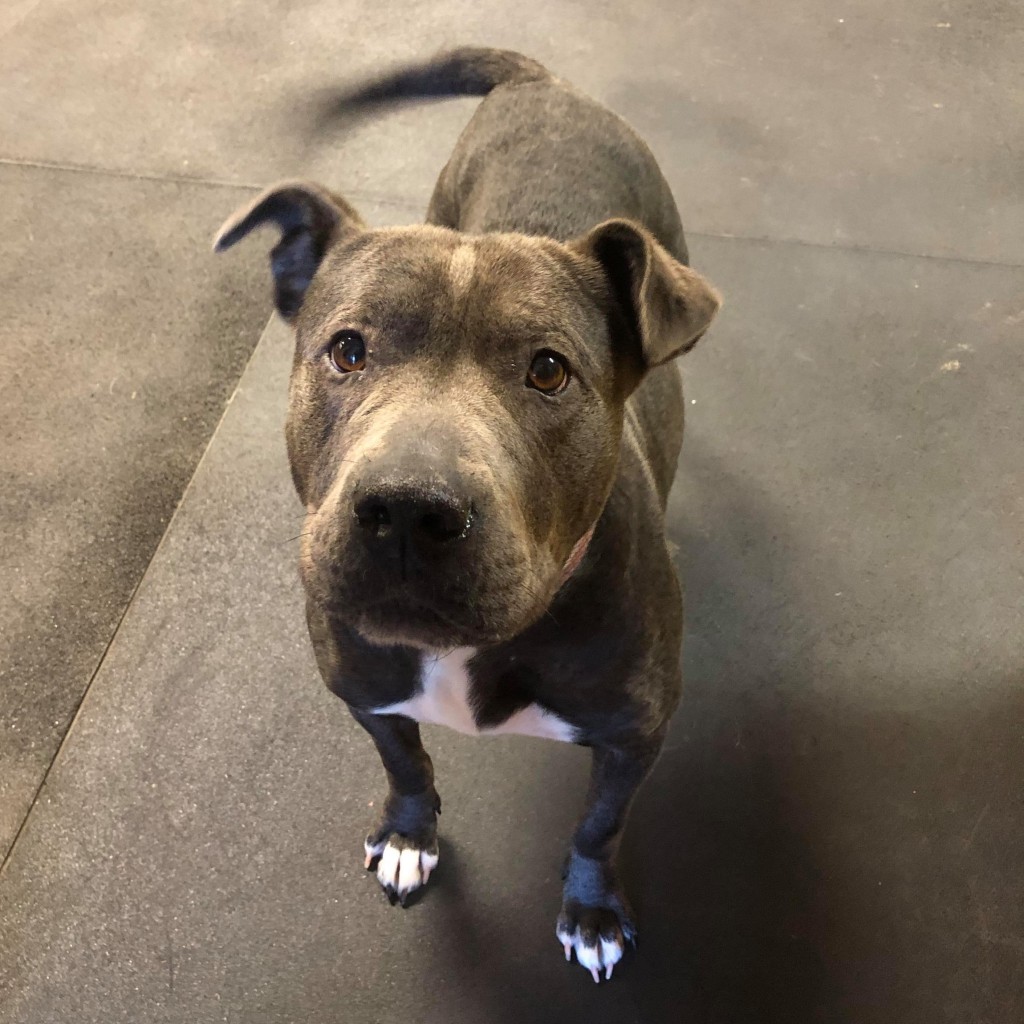 This sweet girl is Lily. She is a 3.5 year old pit bull/sharpei mix who weighs 48 lbs. Lily was found rescued from a rural shelter along with her buddy at the shelter. Lily is now at a daycare facility wishing for a foster or forever home. She does great with male dogs but is overwhelmed in large groups of dogs.
Lily loves to play with toys! She loves to be your little shadow and follow you everywhere. She would love a home with a male dog or a home as an only dog — she really just wants to be with her person and play with all her toys!
Lily would like a home where she has a fenced yard and a person to love.
Because Lily is in boarding and we have not had her in a home setting since bringing her into the rescue, we do not know about her house manners but she does keep her room clean at daycare which is a good sign she is house trained but definitely will be crate trained.
We do not know about cats or kids so we would say probably best for not either. Cats we can test though.
---
Keira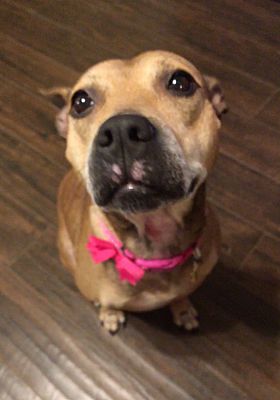 This sweet girl is Keira. She is a 5 year old Pit Bull mix who weighs 40 lbs. Keira was found living in a hoarding situation which was not good for her health but despite this she is incredibly kind and sweet with all people and other dogs.
Keira loves to snuggle with her people and she loves to play with other dogs. She is a very sweet dog who is very friendly and outgoing. She wants to be with her people as much as possible.
Keira would like a home where she has another dog friend to play with and lots of love. She also loves to go on walks so would love an active family who would take her on a daily walk. She needs a patient family who will work with her on her training but will love her for the amazingly sweet dog she is. She would also love a home with a securely fenced yard as she loves to play outside.