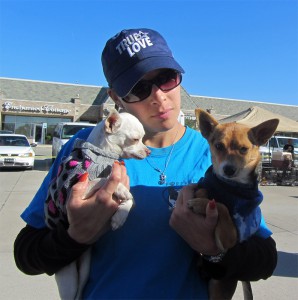 Forever Yours Dog Rescue holds adoption outreaches on most Saturdays!
These outreaches take place from 11:00 a.m. to 4:00 p.m. We have an assortment of dogs available for adoption at these events. The public is invited to come and meet our available dogs and hopefully find their new best friend!
If you are interested in volunteering for an adoption outreach, please see our Volunteer Application. Volunteers walk the dogs, help to socialize the more shy ones, maintain fresh water and bedding for the dogs while they are in their crates, and assist the public with viewing the dogs.
To see location and dates of our upcoming events go to Upcoming Events.