No rescue can be successful without help from others. Besides our fosters, volunteers, and donors, we want to thank the following businesses.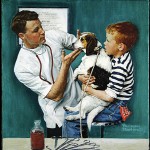 Animal Wellness Center ~ provides veterinary services and boarding space to our rescue dogs at a discounted rate. They have helped save the lives of many of our parvo puppies and diagnosed other dogs in need. They are helpful and usually find a way to fit our dogs into the schedule if they need to be seen asap.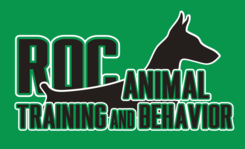 ROC Animal Training ~ the owner and trainer, Jessi, has been an amazing benefit to our rescue. She has helped us save dogs lives when they come to our rescue and need socializing help. She has also helped keep dogs in adopted homes by providing training tips and training sessions.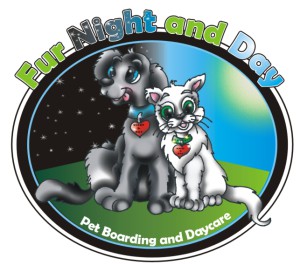 Fur Night and Day ~ is a wonderful boarding and daycare facility that our rescue dogs love to visit! They are always welcomed by the friendly staff and given lots of love during their stay. Fur Night and Day does a great job evaluating our dogs play style so we can make sure they end up in the best fit home! They have nice accommodations for the dogs to stay and a variety of play yards for each dogs temperament and size.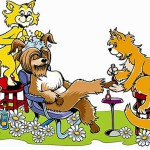 Shampoodles Grooming ~ wonderful rescue-friendly business, owned by the amazing Kelli Norris. Kelli has groomed many of our rescues, some were extreme, and did it pro-bono! Excellent groomer and true animal lover!

Rick's Tax Service ~ Rick is one of our amazing foster parents! No fancy webpages, just great services at great prices. All work is performed by Rick, not barely trained "back room" workers. Top quality work at great prices! Rick is a tax preparer you can trust.

SpayWay ~ part of Volunteers for Animal Welfare. SpayWay is a low-cost spay/neuter clinic for low-income persons and rescues. Without them, we would not be able to keep our adoption fees at a reasonable amount. The staff is awesome and Dr. Howard is a dedicated and caring veterinarian!

Softwired Solutions LLC~ Softwired Solutions built this site for us and is hosting it for free. Please consider using them for your website projects! We really appreciate their help!
We can whole-heartedly recommend these businesses and are blessed to have them on board with our rescue!
If you would like to sponsor us, please contact us!
Your help is needed and appreciated!