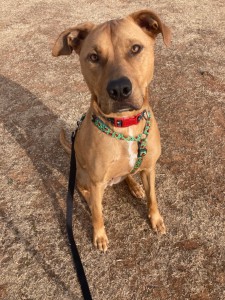 Tango is a total sweet heart. He is an angel to walk and does great passing people and dogs. He is shy at first meeting but warms up easily and remembers you on a second meeting with a tail wag to greet you. He is a sweet natured boy and a total lover. Tango knows how to sit and shake. He rides well in the car as well. Tango knows sit and shake. He loves treats and very food motivated!
Tango lived with children aged 4 – 10 and the family said he was great with the kids. He has dog friends but is a high energy player as he is just so excited. He has been a little too much for other dogs in the home to play with because he doesn't know when to take a break so he may do best as an only dog but with doggy friends.
Tango is crate, leash, and house trained.
Check out this Video about Tango! https://youtu.be/qkz-7sQNt8A